AGORA ANNUAL REPORT 2016
We are pleased to share the Agora Annual Report 2016, telling the story of learning in UNICEF as captured through Agora, UNICEF's global hub for learning and development.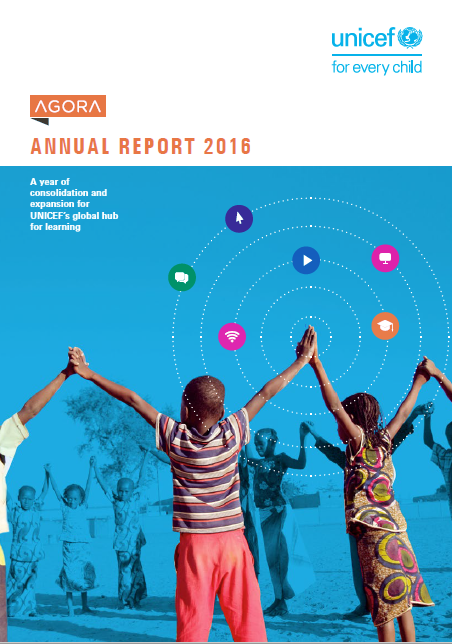 This report provides an overview of how the platform is being used by staff and partners, and the kind of learning opportunities available. It also presents four case studies that illustrate how Agora is being leveraged to develop the capacity of staff and partners around key organizational priorities. It concludes with a narrative on our plans for the further curation of the learning portfolio, improvement of the platform (including integration with other UNICEF systems), and outreach to partners in 2017.  
We hope that you will find this report of interest and that you will visit Agora regularly to check out the latest learning opportunities.
If you have any comments or questions on this report, or if you are interested in how to make the most effective use of the platform to support your work, please do not hesitate to contact us at agora@unicef.org


Cover image adapted from © UNICEF/UNI116313/Pirozzi 


Download the Agora Annual Report 2016:

WEB VERSION / SD  (PDF - 2.6 Mb)   PRINT VERSION / HD (PDF - 8 Mb)
Last modified: Tuesday, 11 April 2017, 5:01 PM